Event Location

Tecnológico de Costa Rica (TEC)
From Florencia 3 Km. to west, Fortuna – Santa Clara road
San Carlos – Costa Rica
Phone: + 506 2401 3002 / 2401 3202
E-mail: walc.eslared@gmail.com
International General Coordination
Edmundo Vitale (Coordinator)
Indyra Araujo (Assistant)
Program Comitee
Ermanno Pietrosemoli (Coordinator)
Christian O'Flaherty
Edmundo Vitale
José Domínguez
Ernesto Majó
Steven Huter
Local General Coordination
Rogelio Gonzalez Quirós (Coordinator)
Carolina Bermudez Quesada (Assistant)
Andreina Esquivel Rodríguez (Assistant)
Rocío Quirós Oviedo (Docente)
Gerardo Brenes Trejos (Docent)
Website
María Eugenia Hernández (Graphic Artist)
José Gregorio Block (Web Developer)
International Organising Institution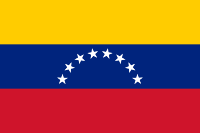 The Latin American School of Networking (Fundación EsLaRed), it's a nonprofit institution dedicated to promoting information technologies in Latin America and the Caribbean. Its main goals are: To develop, promote and publicize IT, training human resources and research in the areas of telecommunications, computing, computers and computer networks in general and their applications. Desing plans on R+D and technology transfer in order to facilitate scientific and technical progress in Latin America and the Caribbean. To this end, the Foundation has the following duties: Perform activities to contribute the development of research and researchers training, such as courses, workshops, seminars, symposia, conferences and national and international conferences. Providing care, advice, assistance, guidance and research to natural or legal persons, public or private, in the areas of telecommunications, computing, computers and computer networks in general.
Local Organising Institution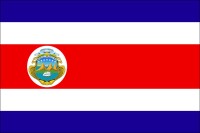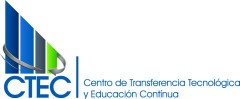 The Tecnológico de Costa Rica (TEC) It is a national autonomous higher education institution, dedicated to teach, research and extend technology and related sciences, aiming to contribute in Costa Rica's development. It was created by Law No. 4777 on June 10, 1971.

The Technologic of Costa Rica, through its Center for Technology Transfer and Continuous Education (CTEC) will host the WALC 2015.

The San Carlos Regional Office Campus, is located in Santa Clara de San Carlos, at 105 km from San José, in a tropical region, 170 meters above sea level with an average annual temperature of 26 ° C. The average rainfall is 3,500 mm. year, with a rainy season from May to December and a dry season from January to April.

The 28,000 square meters construction area includes an academic-administrative complex, classrooms, laboratories, a library, offices, dorms, dining room, laundry, recreational and sports areas, as well agricultural workshops and machinery.

CTEC was founded in 2009, with several purposes:
1. Contribute to local and national socio-economic development through technology transfer programs, continuous education and business networking in order to guide and encourage the creation, adoption and adaptation of technological knowledge to improve national productive forces.
2. Articulate, through bonding processes, institutional teaching and research activities with the rest of Costa Rica's socio-productive sectors.
3. Develop skills and competencies in: knowledge transfer,
continuous education and business networking in the entities of the institute.
The Technological Institute of Costa Rica (ITCR) approved the creation of this new academic unit linked directly to the Regional Management Office. This allows the CTEC to have autonomy, also it's located in Northern Huetar Region which has a high growth and development potential.

CTEC activities are focused on: agribusiness, trade, tourism, ICT and institutional development. All this activities respond to the needs of the productive sectors in the area, normally defined by themselves.