Event Location

Boulevard Suyapa, Ciudad Universitaria, Edificio de Biblioteca.
Tegucigalpa, Honduras.
Phone:+504 2235-3361
E-mail: walc.eslared@gmail.com
International General Coordination
Edmundo Vitale (Coordinator)
Indyra Araujo (Assistant)
Program Comitee
Ermanno Pietrosemoli (Coordinator)
Christian O'Flaherty
Edmundo Vitale
José Domínguez
Ernesto Majó
Steven Huter
Local General Coordination
Patricia L. Hernández Cañadas (Coordinator)
José Luis Reyes López (Assistant)
Website
Elizabeth Guerrero V (Web Developer)
María Eugenia Hernández (Graphic Artist)
José Gregorio Block (Web Developer)
International Organising Institution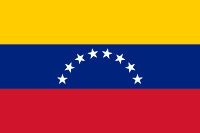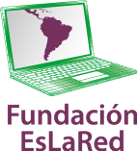 The Latin American School of Networking (Fundación EsLaRed), it's a nonprofit institution dedicated to promoting information technologies in Latin America and the Caribbean. Its main goals are: To develop, promote and publicize IT, training human resources and research in the areas of telecommunications, computing, computers and computer networks in general and their applications. Desing plans on R+D and technology transfer in order to facilitate scientific and technical progress in Latin America and the Caribbean. To this end, the Foundation has the following duties: Perform activities to contribute the development of research and researchers training, such as courses, workshops, seminars, symposia, conferences and national and international conferences. Providing care, advice, assistance, guidance and research to natural or legal persons, public or private, in the areas of telecommunications, computing, computers and computer networks in general.
Local Organising Institution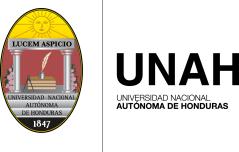 The Universidad Nacional Autónoma de Honduras, UNAH, is an institution of the State of Honduras, with legal personality, which enjoys exclusivity organize, manage and develop vocational and higher education in the country.
Has a Central Campus in Tegucigalpa, eight Regional Center eight Distance Education Centres and four telecentres distributed throughout the national territory.
Creativity, Decentralization, Equity, Historicity, Integrity, Freedom, prefeasibility, Plurality, Progress, Rationality, solidarity, tolerance and Universality.
A leading institution of national and international higher education; protagonist in the transformation of Honduran society towards sustainable human development with human resources of the highest academic, scientific and ethical standards. An institution with a democratic government, organized in networks and decentralized, transparent accountability, with academic and administrative / financial, participatory, strategic, modern and oriented towards quality and relevance of education management, research and relationship with the Honduran and global society, based on the new paradigms of science and education processes..
We are a state and autonomous University; constitutionally responsible for organizing, directing and developing the third and fourth levels of the national education system. Our scope of production and scientific action is universal. Our commitment is to contribute through professional training, research and university-society to sustainable human development of the country through science and culture we generate, contribute to all Honduras part of universality as it develop in conditions of equality and humanism, attending academic relevance to the various regional needs and national level.