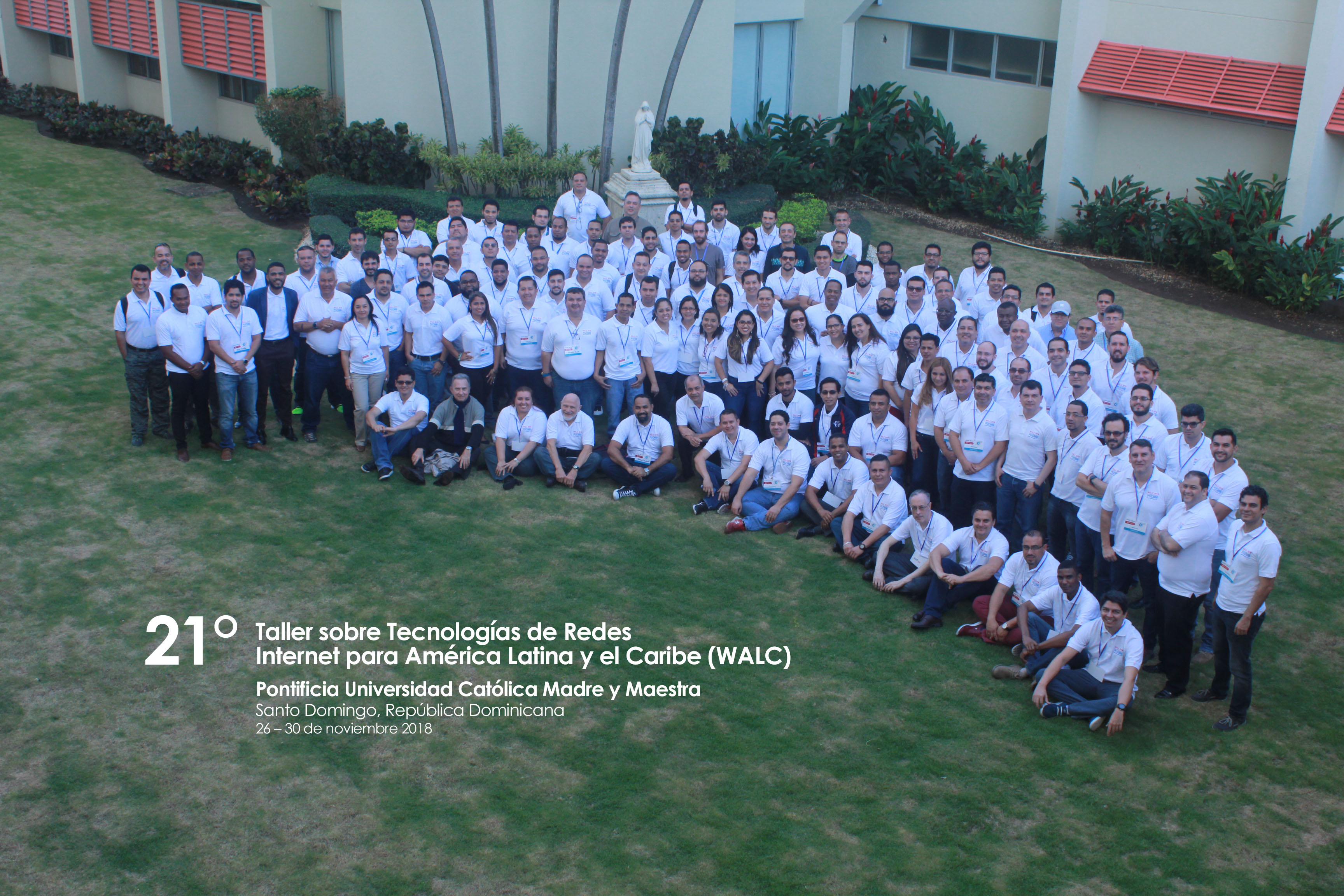 Workshop for Latin america and the Caribbean (WALC)
Purposes:
It is to contribute to satisfy the training needs of technicians and professionals from Latin American and Caribbean countries, in the area of information and communication technologies, with an emphasis on the practical aspect of networks, in the organization and project management in ICT and in the recent technological developments in these fields. This is done since year 1992.
It is also intended to identify and establish individual and institutional linkages that contribute to the development of national or regional cooperative projects that leverage on ICTs to support the training of human resources and propose solutions to the varied and felt needs that are facing the region in different sectors such as Education, Health and Environment. In the past, this has been used to create fruitful positive impact initiatives in Latin America.
The proposed program covers current issues that focus on the main demands in the region, selected by the International Program Committee with the input from local organizers.
With the experience of previous editions 8 workshops are offered simultaneously, among which the attendees choose the one that best fits their training expectations.
This year, topics related to Fundamental Technologies such as Wireless Networks, IPv6, Network Security and Network Management and Monitoring have been included, as well as issues related to emerging technologies of the Third Technological Platform, such as the Internet of Things course (IoT), Cloud Computing and Big Data, as the first of a group of courses that will be exhibited in future WALC. Additionally, a new track on Community Networks has been added in order to show and discuss different methodologies of organization, business model, service offer, the participation and governance model, as well as to review sustainability mechanisms.
The training offered will be attended by about twenty instructors from the Latin American region as well as the US and Europe, associated with higher education institutions, research centers in technological innovations, international organizations that provide training services to developing countries, private sector companies and other organizations that are offering and promoting Internet services.
For this year the event moves back to the Caribbean after 16 years of the first Workshop. It will be offered again in the city of Santo Domingo, Dominican Republic, having as headquarters the Pontificia Universidad Católica Madre y Maestra (PUCMM), justified this fact mainly by the training needs of professionals and technicians in the area of Internet Network Technologies that they are required in this country and in other countries close to this sub region.